International debt collection
Recouvrement international si vous travaillez avec la France et si vos clients français ne paient pas ! Recovery of unpaid debt in France ("No Win, No Fee" debt collection services).
Scamp recouvrement agency assist foreign companies that sell their products and services on the French market because we know which steps to take in the French debt collection procedures to make the debt collection as effective as possible.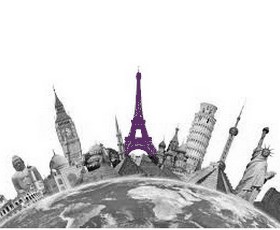 International debt collector for FRance
To get help from our debt collection agency is an effective way to collect debt in France, since we have the skills and routines for how to best negotiate with customers that doesn't pay. We also have personnel who are experts in dealing with customers with unpaid bills. If a customer still doesn't pay after he has been contacted by the collection agency it might be necessary to take legal action so a professional debt collection service is placed at the disposal of our clients.
SCAMP recouvrement offers on-the-ground representatives in France who understand the debt collection practices that work to promote full recovery of your funds.
Numerous foreign companies from all over Europe and 20 countries in the rest of the world ( Poland, Switzerland, Italy, Spain, Belgium, Germany... ) have already put their confidence in us, appreciating our efficiency, discretion and high capacity to resolve delinquencies.
A big advantage of working with our debt collection agency in France that can handle all aspects of debt collection in France (including legal debt collection) is that you don´t have to pay any fees if the debt collection fails to collect any money. You also have the advantage of getting all the help you need with debt collection in France from our company.
If you have any difficulty with a debtor in France, contact us and we can advice on the best route :
Send us an Email at contact@scamprecouvrement.com
Or contact us at +33 (0)9 86 68 06 61
Or complete our online inquiry form
Or send a letter to :
SCAMP recouvrement
9 rue Fournet
69006
Lyon

- France
Collect a debt in France, Debt collection France, Debt recovery services in France, Debt collection agencies France, French debt recovery agency, Commercial debt in France, Business solicitor France, International debt collection France, Owed money from France, Collecting debt in France, French debt collector, Frenzy debt collection, Recouvrement de créances international, Recouvrement de créances pour l'étranger, Recouvrement de créances, en France, Recover unpaid debt in France, International Collection Agency, International Debt Collection, unpaid bills, Trace a debtor, International debt collection agency based in France, French business law